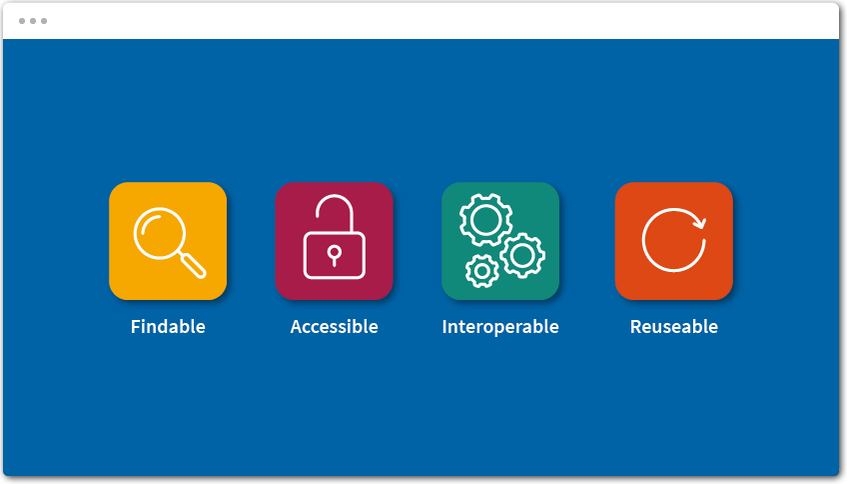 The FAIR principles are guidelines aimed at making research data findable, accessible, interoperable and reusable. They serve the optimal preparation of research data for reuse. These principles should be considered in research data management and in the preparation of a data management plan. FAIR does not automatically mean that research data are available without any restrictions. However, reasons for restrictions should be specified (cf. Guidelines on FAIR Data Management in Horizon 2020 , Force11).
More: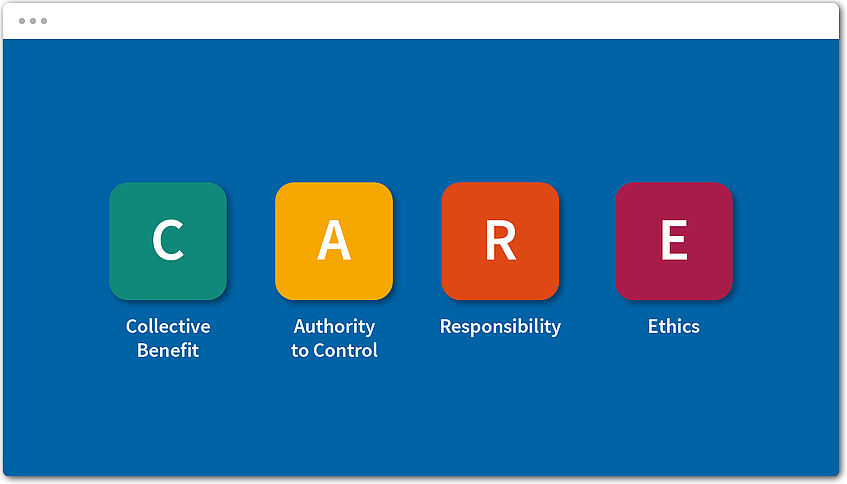 Collective Benefit

: Data ecosystems shall be designed and function in ways that enable Indigenous Peoples to derive benefit from the data.

Authority to Control

: Indigenous Peoples' rights and interests in Indigenous data must be recognised and their authority to control such data be empowered. Indigenous data governance enables Indigenous Peoples and governing bodies to determine how Indigenous Peoples, as well as Indigenous lands, territories, resources, knowledges and geographical indicators, are represented and identified within data.

Responsibility

: Those working with Indigenous data have a responsibility to share how those data are used to support Indigenous Peoples' selfdetermination and collective benefit. Accountability requires meaningful and openly available evidence of these efforts and the benefits accruing to Indigenous Peoples.

Ethics

: Indigenous Peoples' rights and wellbeing should be the primary concern at all stages of the data life cycle and across the data ecosystem.
More
CARE Principles for Indigenous Data Governance